DEUTSCH
(Alle Informationen über "Origin", DAS Sakral- Buch und unser Programm - Agenda - NUR IN DEUTSCH!!!)
NEDERLANDS
(Alle nieuws op dit moment alleen in het Duits)
ESPAÑOL
"Global Wake Up Call" 2015/2016
Talks/Teachings:
HOW TO OVERCOME THE EGO AND HEAL THE PLANET
See Agenda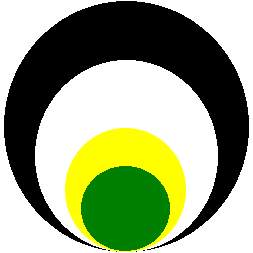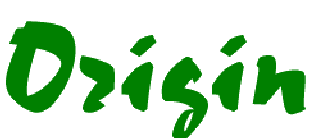 THE Sacred Book
The absolutely unique Book IV (Chapter):
"Beyond the Beyond of TIME and SPACE"
(In English!)
Our "Healing the Planet" funding project
Soon to be published
no accumulation of money
Cosmic Mother
"HEALING the PLANET"
Healing yourself, healing each other
healing the world
CultureRenewalMovement


Due to come out in spring 2015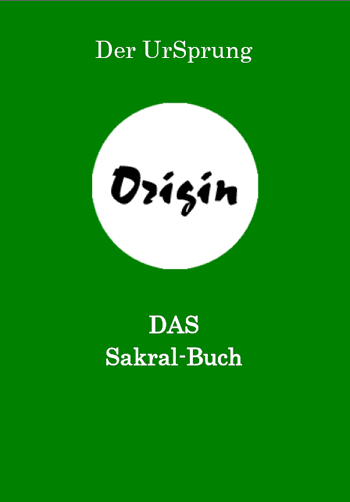 "Origin" Sacred Book


European Educational Initiative
1. Edition in German

Here Content in English
Five Books in One

Coming Out Spring 2015

ISBN 978-90-70525-35-4
Healing the World Publishing
1. Edition

2014, 82

2

Pages
2000©Copyright H.P.J.M. (Han Marie) Stiekema SermeS
& Mei Yu. All Rights Reserved

.

After

2000

years of "c

ivilisation",

ending

in

the

Ego-

C

atastrophe

of today,

a world

of

b

urn-

o

ut,

a

ngst,

loneliness

,

addiction

,

humiliation

,

impotence

,

this book is giving you your dignity

,

i

ntelligen

ce

,

joy of life, spiritual depth, connectedness, strength, wholeness, future, creativity and your enthusiasm back. Indeed, THE Sacred Book, ringing in a New Era.

W

ho could suspect

,

that in our times "without

alternativ

e

", in

which all hope for a new p

erspe

c

tive

is melting away

,

a new

Wisdom Teacher has stand up, claiming to have found the key to saving the world.

Reluctant for more that 33 years to at all starting his mission. What turned the scales was the current out of hand Ego-Catastrophe. He represents a new world-view, while ending 2000 years of judeo-christian thinking. This is based on his 1977 "Threefold Cosmic Realization". The absolutely stunning thing is, that not "God", but Absolute Nothingness is the Urground of all, an insight that is shared by science. In ancient times this was called "Cosmic Womb". Everything - including God and the universe - is emerging from Her, while continuously returning. Nothingness is not the end, but the "Cauldron of Renewal and Regeneration". Decisive to our global crisis is, that only Nothingness can curb the blown-up ego. The one who had a feeling was J.W.Goethe. Only the "Eternal-Feminine" can deliver us from ego, through "Death and Rebirth" to be precise. It is the breakthrough towards universal religious and cultural renewal. The SermeS made this his life-mission. His initiative is called "Cosmic Mother Healing the Planet", a design for a "Cosmo-Political Society" in which (wo)mankind once again becomes part of "Heaven, Earth and the (new) Community". The "Origin", THE Sacred Book is universal, beyond all belief-systems. It distinguishes itself from all other great spiritual books through the fact, that it is comming from direct and undistorted Cosmic Inspiration. Therefore its authenticity is unique, a treasure for all who are seeking the Truth.

* Han Marie Stiekema SermeS, "Green Man" and medical doctor (since 1972, from Holland), also called "Laughing Buddha", the one who has been

BEYOND the BEYOND of TIME and SPACE

His Mission:
"Healing the Planet"
Healing yourself/Healing each other/
Healing the World

Info,

C

onta

c

t,

Orders
Price

: 33,- Euro, in

c

l.

postage

.

Abroad

ex

cl.
info(at)healingtheplanet.info
With orders

:

Please

,

mention your name, address, postal code, city, country and e-mail
On request educational centres may receive a free copy

(exc

l.

postage

) +

discount for more copies.

All

revenues go into the

"Healing the Planet" Initiative.

C

ommentar

y

:

"The long awaited

"

C

osmi

c

Bibl

e

"

"The most profound book ever written about


Western civilization"

"

This book liberates the Germans once and for all from their complex, an amazing achievement"

"

Living reality, an immortal book"

"

Everyone bearing social

(religi

ous

, politi

cal

,

economic)
responsibility

,

should have read this book

"

CONTENT

"ORIGIN"


consists of

5

books

B

ook I
"Ego: (Wo)Mankind deeply disturbed"
Causes/The Church/The German Complex/The Attractiveness of the Third Reich/Antisemitism/The Center/Overcoming Hitler/Rebirth of Man/Spiritual NobilityThe Virtual Bubble

B

ook II
"The Original Tradition"
Churches are dying/The Shattered West/Triumph of Nothingness/Meister Eckhart/Cosmic META-Religion and Science/

Humanity Part of "Heaven, Earth and the (New) Community"

/

Ethics/

Roots of Evil/The New Wisdom Teacher/To Realize your Maitreya-Mind

B

ook III
"The Wholistic Transformation"
The Ego-Catastrophe/Europe Awaken!/Community-Democracy/Green Men & Wise Women/Healing the Planet in 10 Steps/The New Health Care/Revolution of Being/The Great Learning

B

ook IV
"Song of Perfection"
Spiritual Autobiography/The Vision of the Grail/Beyond the Beyond/Absolute Nothingness/The Eternal Light/Dark Night of the Soul/The Antagonist/The Cosmic Mother/Black Madonna

'

s/To live, to love and to praise

B

ook V
"The

Inner W

ay"
Exercises/Methods/Meditations/Renewal/Spiritual Pathology/Winners & Losers/

Enlightened Action/

The Creative Proce

ss/Change and Complexity/META-Synthesis

The person, that embodies the NEW EUROPA as we desire it, most, is Johann Wolfgang von Goethe
As we will show, he puts his finger exactly on the wounds of current times
Clues are the existential problem of ego (Faust); the Eternal-Feminine as the only one that can redeem us from ego; his "Stirb und Werde" as the Birth of the Inner Light and its re-fitting into the structure of "Heaven and Earth..."
He was an advocate of a sacred nature (Eco-Spirituality)
He thus isn't "just" a poet, who grants us beautiful and true words, but has showed us a unique Way, one that ought to be travelled
"We go on where he stopped"!
Storehouse
"The Great Work"
The Ego-Catastrophe
Link
"SermeS"
The New Wisdom Teacher
Link
"Origin"
THE Sacred Book
Link
The Original Tradition/The Cosmic META- Religion
Link
Green Men & Wise Women
Link
Cosmic Mother
Healing the Planet
Link
A New World
Link

This is the Disclosure of
A New Wisdom Teacher, called "SermeS", "Green Man", "Laughing Buddha" or simply "Friend", the one who has been BEYOND the BEYOND of SPACE and TIME...
It is nothing less
but a Cosmic Breakthrough, one that heralds a New Era in the history of (Wo)Mankind
Green Man announces
"A New World Religion"
The Original Tradition of the Universal Cosmic Mother
Mission
Healing the Planet
Visiting Teacher Program


Agenda World Tour2014/15
(Key page)"Origin"
My Teaching with


24 Source Books, including 24 pdf-versions
with links to all writings


How do I give up my ego?
Meeting Green Man
Autobiography
Sayings


MeiMei is joining!
2013 The Oracle
Contact us
See also
"Green University"
Training Programme
Green Men & Wise Women
Transformatorium


Join his Wilderness Training 2013/14
Our Studio
www.youtube.com/
healingtheplanet
Webcam Live Broadcasts
Online-Teaching/Webinar
Radio-interview (19.8.2012) with Rinus van Warven (in Dutch)

Cosmic Mother East-West
1. The Beginning
2. Extension to the East:
Anatolia/India/China/Angkor Wat/Java/Bali/Dayak/Hawaii
3. Extension to the West: Fectio/Black Madonnas/"Green Men & Wise Women Pilgrim Network"
Newsletter


HanMariepedia
the spiritual encyclopedia


Teaching Interview "HOUR OF TRUTH"
Excursion
To our Picture Galleries
Spiritual poetry
Omni-verses