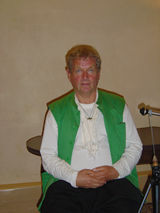 2006, Hollywood
HAN MARIE STIEKEMA
NEW TEACHER
1974
VISION OF THE GRAIL
1977
REVELATION OF THE COSMIC MOTHER
1977-1987
TEN YEARS OF UNINTERRUPTED BLISS
1987-2000
DARK NIGHT OF THE SOUL
2000-
THE ULTIMATE UNITY
2010-
COSMIC MOTHER
HEALING THE PLANET

As "Green Man" he lives a simple life in his hermitage "Madre de Dios". He guides you on your way back to the Origin, the latter inviting you to "die to the old", while giving birth to your True Self. Once renewed, you may become part of the Whole - Heaven, earth and the (new) community - once again....
Teaching, Healing, Cosmic Coaching, Training
FREIBURG: GREEN CITY
Black Forest/Baden-
Württemberg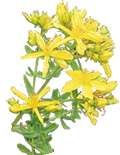 THE TURNING POINT
God has a Mother....
Behold, the Cosmic Mother Womb is making everything new!
"We need to believe the unbelievable, in order to still
make change possible" (Die Zeit, Easter 2011)
This website is receiving around 500.000 clicks a year. Many people worldwide thus show interest in Green Man's Message of Cosmic Mother Healing the Planet! On our World Tour we love to also personally meet you and your friends, together igniting the Spark of A New Era. Are you interested?
URGENT MESSAGE TO SPIRITUAL AND RELIGIOUS LEADERS WORLDWIDE
HIS UNIVERSAL MIND CHALLENGING UNIVERSITIES WORLDWIDE
According to a native English speaker my command of the language is rather poor, and this is an understatement. I apologize for this, hoping that you still can understand what is behind my words....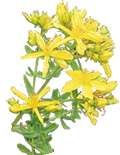 My Mailing of March 2011 to scientists (physicists, anthropologists, biologists, sociologists, theologians) on the issue of "Science and Religion")
Our Health Websites
(Fundamentals of Evolutionary Medicine: A Breakthrough + Stone Age Therapy for Modern (Wo) Man)
www.vitalworld.org
www.meihan-guasha.nl
PS
The Three Main Books contain quite some of the same treatises, however, re-arranged according to each specific background, thus giving them a new "flavor" and meaning
COSMIC MOTHER
SHE IS EVERYWHERE

Historic/Mythological Roots
Europe/Middle East/Asia/The America's
You are invited!
The Unbelievable happened. In these most critical of times the Cosmic Mother revealed Herself to (wo)mankind. She is the All-Embracing One, Her Maternal Love includes God and the entire universe, nothing excluded. Did you try everything in life to get happy, healthy or even holy..... while still being miserable, unhappy, sick and dissatisfied with life? The reason: it is still YOU (ego) who is trying. YOU means you are keeping everything OUT. So, the Cosmos cannot reach you. Feel this pain of alienation. The deeper it goes the stronger the longing for Wholeness.
Once unified with the Origin of Life, your ego will continuously return to Mother's Emptiness ("die"), turning into a servant, rather than a boss. Only the Cosmic Womb ("Vacuum") is able to do this. No God, Jesus or Buddha managed to curb the ego in any way. You have to go deep into the Bottomlessness of Reality in order to truly becoming renewed. That's why the Mother is the beginning of a New Era. Surrender to Her Darkness and She will grant you Her Light Body, your Divine Spark within. First you will experience spiritual Wholeness - wisdom, compassion and strength - subsequently followed by mental, emotional and physical healing.
If you want I could help you in finding your way back Home. It is something that never stops. Even after all the benefits I received, this is still the core practice of my life. So, join my journey. More than 33 years has the "Vessel of Abundance" poured out Her Grace on me. I am one of the very few to whom She "lifted Her veil". During those decades I came to know Her ways. She did it the loving way, often the hard way as well. She molded me according to Her wishes. Am I now "qualified" to lead you back to the Origin? Yes I do. So, simply come with your problems, sorrows, anxieties, fears, insecurities, pain, loneliness, confusion, stress, depression, burn-out and illness and I will bring you to Her. Once you open up your heart, She will bestow Her Grace upon you.
Green Man
Hermitage "Madre de Dios"
Including
Including
Including
Including
AFRICA

People of the Omo Valley * Berbers * Tuaregs * Guanchen
Including
Including
Including
Including
Including
HAWAII
Top Story!


The islands of Original Vitality
Including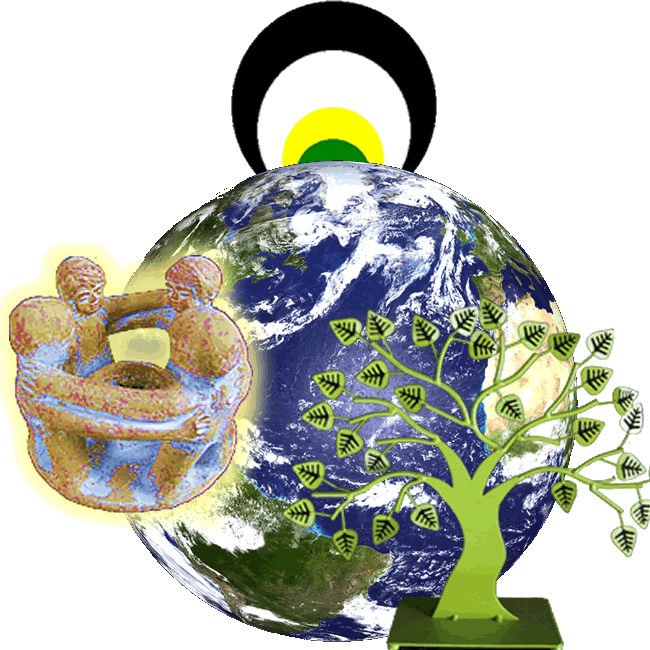 The Original Tradition
founded by
"GREEN MAN"
New Teacher & (Holistic) Physician
(since 1972)
Nothingness is the Mother of God and the universe
IT took me totally by surprise
My True Mother gave me Life through Cosmic Realization
"She has sent me" to Restore the Wholeness of Life
Representing the most ancient Tradition on earth
Containing universal wisdom surpassing the teachings of
existing religions
While at the same time integrating them into a new context
("Mother & Sons", "Twelve Religions")
Based on continuous Rebirth, Renewal and Regeneration
Everything in the Name of the All-Embracing Cosmic Mother
Her Depth is Bottomless
Some call me Friend, New Teacher or Sermes, others "Green Man" or a Living (Laughing!) Buddha. It doesn't matter. The vastness of Emptiness includes all forms
Being Nothing you are everything
A flower is sharing its fragrance without intent
The playground of Life is infinite
One thing is certain
Once you take care of the Whole, the Whole is taking care of you
How do you recognize the Truth?
When it gives you Insight, Selflessness, Love, Peace, Strength, Commitment, Justice and Harmony with Nature
Healing the Planet is the only aim worth living for
So, why hesitate?
Where is it all about?
The trouble consists of our alienation from our Source.
We try to compensate this loss through having
rather than Being:
ego, money, luxeries, power, all kinds of addictions, "work", career, technology, "communication", entertainment. However, it doesn't give us the fulfillment we long for.
On the contrary,
we feel increasingly bored, empty, meaningless, superficial, confused, afraid and lonely.
At the same time, the world around us rapidly disintegrates. We know that something is deeply wrong.
So, we start our quest for the Real Thing.
We want to know who we really are.
By going within we find our Origin: the "Cosmic Vessel of Renewal and Regeneration"
inviting us to "die to the old", while giving birth to our True Self.
Once the latter is born, we may become part
of the Whole -
Heaven, earth and the (new) community -
once again.....
The individual is part of society
Society is part of the universe
The universe is part of the Divine
The Divine is part of the Cosmic Mother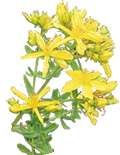 The formation of a Core Group
The Mother is searching for Hopefuls!
* Those who passionately have one goal in life: to serve the Cosmic Mother, not as a concept, idea, image, vision or project, but as Living Reality
* Who long for Renewal on all levels of existence
* Who therefore are prepared to continuously "die the old" e.g. give up their ego's
* Who are always willing to admit mistakes e.g. to work on personal integration through co-counseling, therapy etc.
* Who want to become part of the Whole - Heaven, earth and the (new) community - once again
* Who joyfully accept the Revelation of the Mother as formulated by the Teaching of Han Marie Stiekema as guideline to their lives
* Who will be dedicated to the Three Principles: 1) to live a life of devotion to the Mother 2) to live according to a daily monastic schedule 3) to selflessly serve others
* Who faithfully join "The Original Tradition of the Universal Cosmic Mother" and its organization, cooperating in a spirit of mutual respect, dedication and loyalty
* Who want to commit him/herself to Mother's Mission: "Healing the Planet" to start with oneself
* Who are therefore eager to participate in the "Green Man & Wise Woman Training Curriculum", aiming at Spiritual Service, Health Service, Community Service and Earth Service
* Who, as a future Leader, will constantly give the best of oneSelf, everything to the benefit of all and everything
JAI MATA DI
("May the Mother prevail")
Yes, I long to dedicate myself to the Mother and Her Mission. I have extensively studied Han Marie Stiekema's Teachings and fully agree with its main principles. I will therefore send my personal CV to: info(at)healingtheplanet.info, while very much looking forward to an invitation for a personal meeting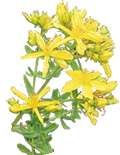 In order to have a full overview of the work,
we recommend you to first going back to the beginning of
Han Marie Stiekema's website.
Please, click HOME and proceed from there.
© 2000 Copyright Han Marie Stiekema
Last revising: 10/05/13
HEALING THE PLANET
Original
Transformational
Holistic * Evolutionary
Scientific * Universal
Humanistic * Eco-Spiritual Interreligious * Non-
Commercial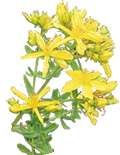 Cosmic Mother
HEALING THE PLANET
"Come ye all unto Me,
I Am the All-Embracing One"
JOIN OUR EFFORT TO HEAL THE PLANET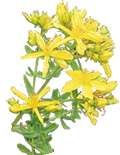 How to Become A Cosmic Mother Healing the Planet HOPEFUL
Healing yourself, Healing each other, Healing the Planet!
Possibilities
1. By being A Friend
You are always welcome to our weekend program with Teaching, "Mother Healing", Consultation, Sharing....
See: Schwarzwald/Germany 2011- 2012
2. By becoming An Original
All those who take refuge in the Origin (Cosmic Mother) in order to become renewed
See: "The Original Tradition"
3. By being A Healer of the Cosmic Mother Healing Shrine
Also called "Mother for Mothers" initiative
See: "Cosmic Mother Healing Shrines"

4. By becoming A Green Man & A Wise Woman
Training in Spiritual Service, Health Service, Community Service, Earth Service
See : "Transformatorium"
5. By being A Member of A Healing Community
Based on three pillars: Mother Worship, the daily Monastic Schedule and Service
See: "Healing Communities"
See: Modern Grail Quest
"The Universal Way"
6. By becoming An Eco-spiritual Community Leader
Your function is to inspire, organize and protect the Healing Communities
See: "Great Night Initiation"
See: "Reborn Order"
See: "Universal Mother Council" (Meeting)
7. By being A (Universal) Teacher
Teachers are Realized Ones, Custodians of the Mystery, sharing Mother's Wisdom to all and everyone.
See: "Cosmo-Spiritual Scientific Approach"
See: "Mother and Sons"
See: "Twelve Religions"

Green Man is bringing the Cosmic Mother wherever She is needed: for some days, weeks or months.
Contact us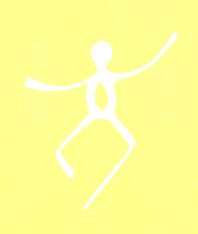 How to cope with the dramatically increasing complexity? By learning to be empty!
Become "mad" before you get mad
The conclusion after 40 years of succesful holistic medical practice: THE COSMIC MOTHER HEALS
Meaning you receive after you start serving the Whole
This I said to a bee just a while ago:
MYou are beautiful beyond
measure
MI am your friend!
IMPORTANT NOTE!
For viewing the website in good order, go back to the INDEX and again proceed from there
Thanks